Vice President of Development & Events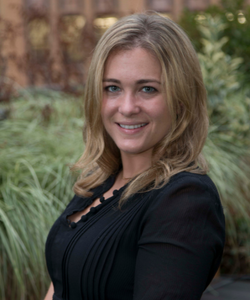 Allison is the Vice President of Development and Events at Powered by Professionals.  She graduated from the University of Vermont in 2011 with a BS in Art Education and later received her New York State teaching license in Art Education. Prior to Powered by Professionals, Allison has worked with nonprofit organizations, including the 92 Street Y, as an educator and program coordinator.
As a member of the PBP team, Allison worked on the past eleven event seasons with non-profit organizations including but not limited to the Diabetes Research Institute Foundation, Brooklyn Volunteer Lawyers Project, Sarcoma Foundation of America, National Pancreas Foundation, Urban Arts Partnership, The New York Hedge Fund Roundtable, Brooklyn Legal Services Corporation A, University of Maryland Alumni Association, JFK Medical Foundation and R Baby Foundation.
Allison has been with PBP for five years and has gained extensive experience in fundraising and event management for nonprofit organizations including sustained giving, donor relationships, Board & Committee development, and event logistical components.