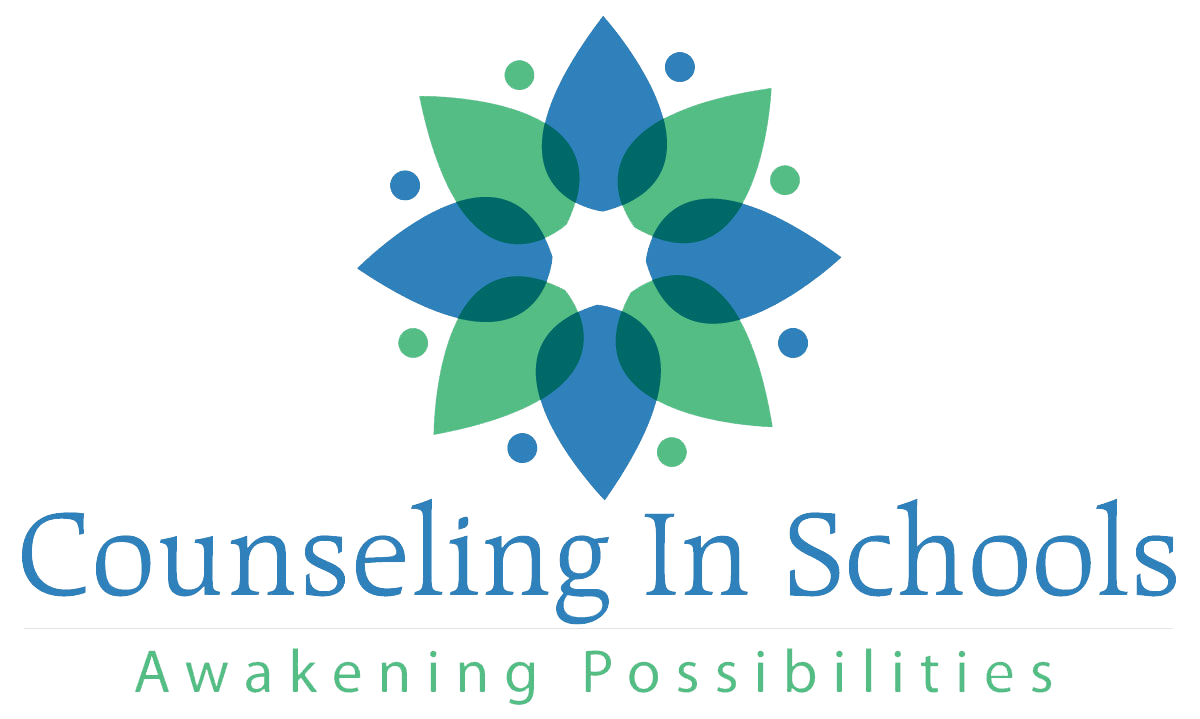 Counseling in Schools implements strength-based counseling programs for children and families, builds strong relationships with community leaders, and partners with school administrators to improve outcomes.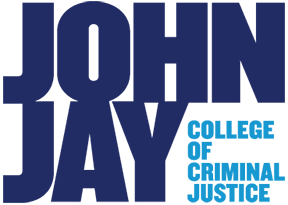 John Jay College of Criminal Justice is a community of motivated and intellectually committed individuals who explore justice in its many dimensions. The College's liberal arts curriculum equips students to pursue advanced study and meaningful, rewarding careers in the public, private, and nonprofit sectors.

Harlem Grown's mission is to inspire youth to lead healthy and ambitious lives through mentorship and hands-on education in urban farming, sustainability, and nutrition. They operate local urban farms, increase access to and knowledge of healthy food for Harlem residents, and provide garden-based development programs to Harlem youth.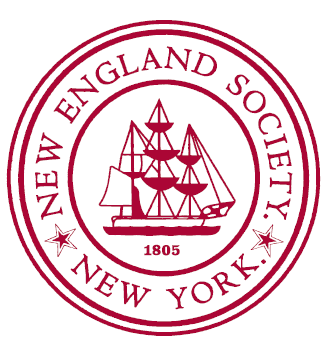 The New England Society in the City of New York (NES) is one of the oldest social and charitable organizations in the United States, and was founded in 1805 to promote "friendship, charity and mutual assistance" among and on behalf of New Englanders living in New York.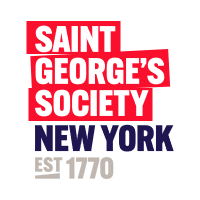 Since their founding in 1770, St. George's Society of New York has given aid to hundreds of thousands of New York's most vulnerable. While our charitable giving has evolved over time, our purpose remains the same: to help people in need.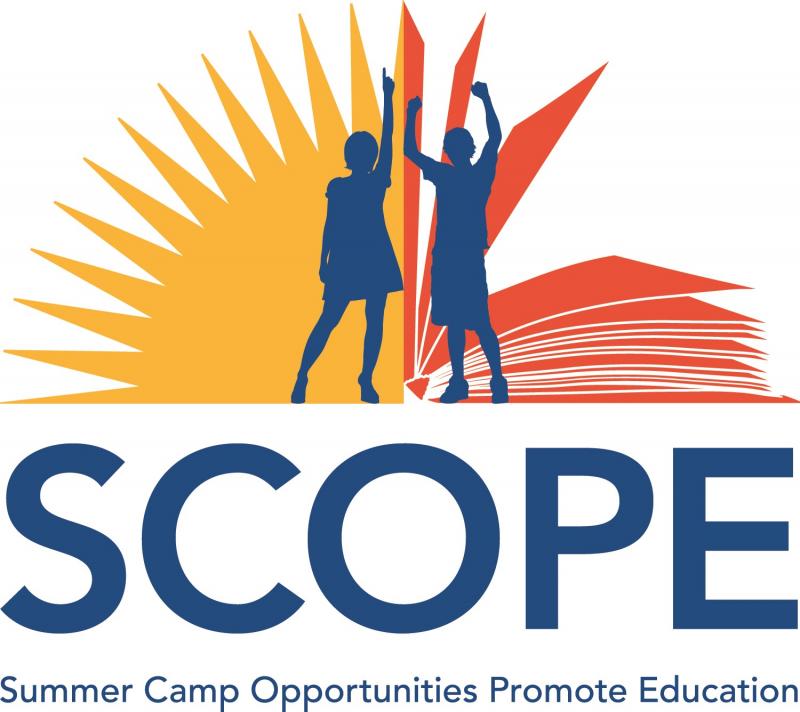 SCOPE provides children from low-income families with life-changing opportunities at overnight summer camp to help them to thrive and grow at camp and beyond.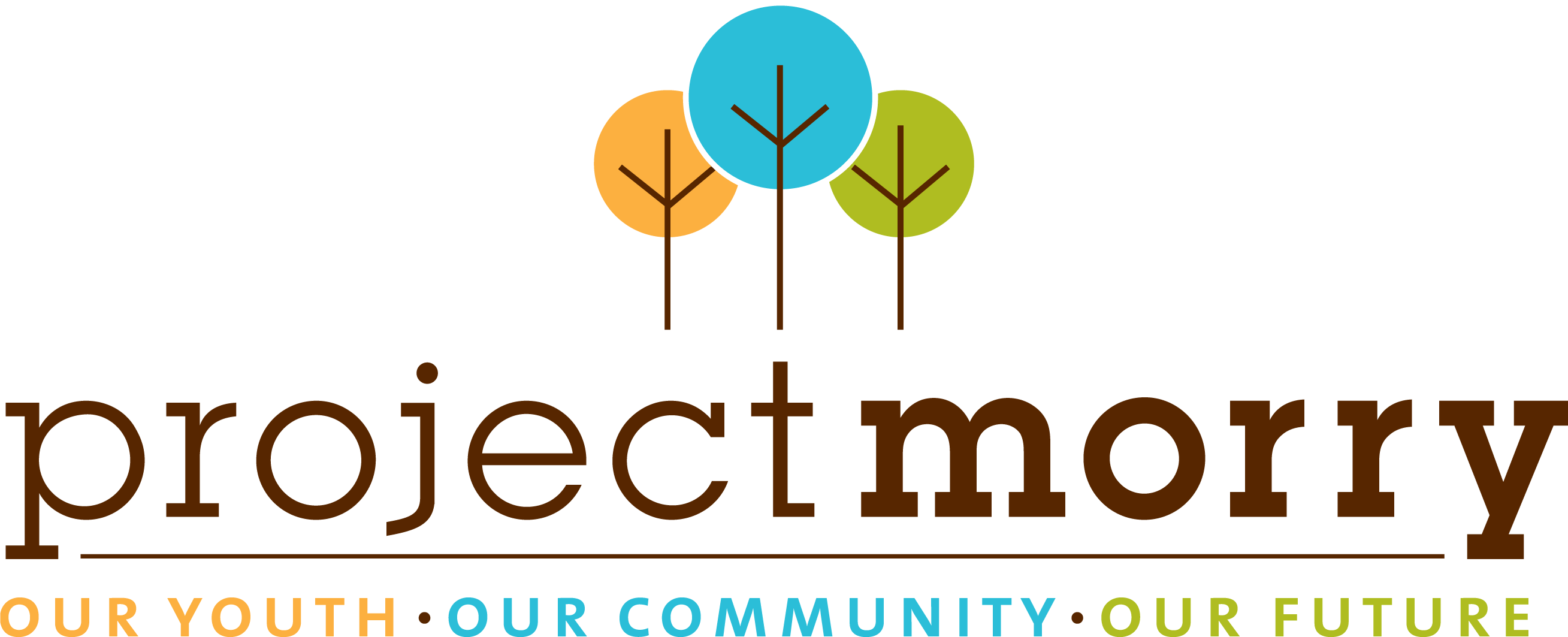 Project Morry empowers young people from under-resourced communities to envision and establish a positive future. Their programs expand learning and development opportunities to provide their graduates with the tools to reach their full potential in their education, career and communities.

PowerMyLearning is a national education nonprofit that advances educational equity and accelerates students' social-emotional learning (SEL) and academic achievement. They aim to advance equity in order to reverse our country's systematic denial of educational opportunity based on race, class, and learning differences.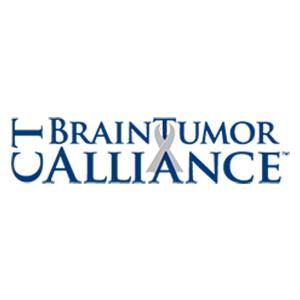 The Connecticut Brain Tumor Alliance is a nonprofit organization dedicated to providing hope and support to brain tumor patients and caregivers while advancing brain tumor awareness, quality of care, and brain tumor research.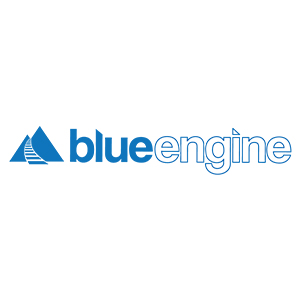 Blue Engine's mission is to bring together teams of teachers working in historically oppressed communities to reimagine the classroom experience for all students, resulting in dramatic gains in academic achievement and diverse groups of apprentice teachers prepared for success in the classroom.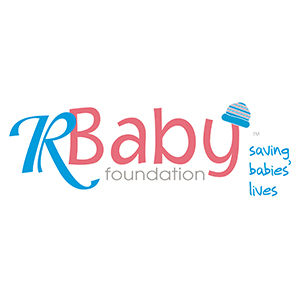 R Baby Foundation's mission is to ensure that newborn babies, primarily those in the first month of life suffering from viral infections and other infectious diseases, receive the highest quality of care and service through supporting education, research, treatment, training and life-saving equipment.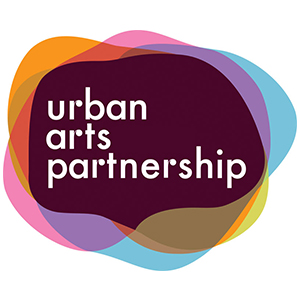 Urban Arts Partnership designs and implements innovative educational programs rooted in the art, to disrupt the status quo in public schools, engage students and boosts academic outcomes.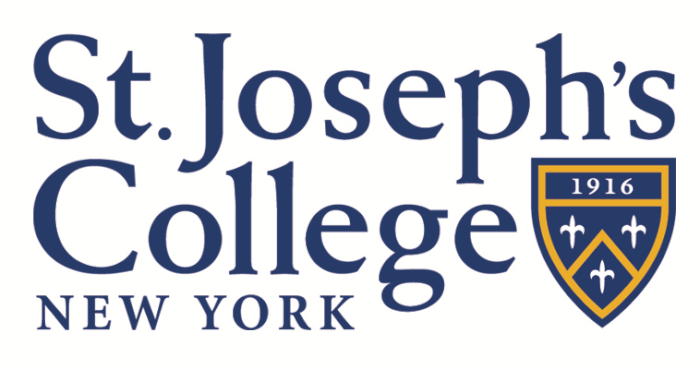 The mission of St. Joseph's College is to provide a strong academic and value-oriented education at the undergraduate and graduate levels, rooted in a liberal arts tradition that supports provision for career preparation and enhancement.

HEAF changes the lives of young people in underserved communities beginning in middle school and continuing in college and beyond through a youth development approach.

BritishAmerican Business is the leading transatlantic trade association incorporating the British-American Chamber of Commerce in the US and the American Chamber of Commerce in the UK. 

AIChE is the world's leading organization for chemical engineering professionals, with more than 60,000 members from more than 110 countries.

Compassion & Choices improves care, expands options and empowers everyone to chart their end-of-life journey. They envision a society that affirms life and accepts the inevitability of death, embraces expanded options for compassionate dying, and empowers everyone to choose end-of-life care that reflects their values, priorities, and beliefs.

Read Ahead's vision is that our students have the opportunity to unlock their full potential through mentoring relationships based on a love of reading. Their reading-based mentoring develops in students the social-emotional skills essential for academic and life-long success.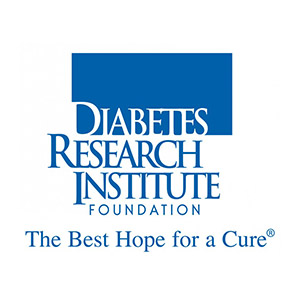 The Diabetes Research Institute exists for one reason only: to cure diabetes. Their vision is to develop a biological cure by restoring natural insulin production and normalizing blood sugar levels without imposing other risks.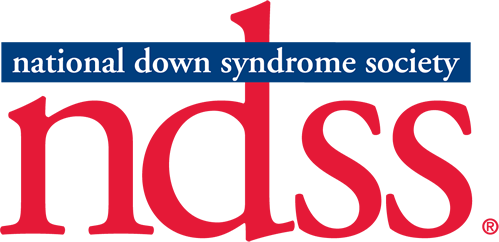 The National Down Syndrome Society envisions a world in which all people with Down syndrome have the opportunity to enhance their quality of life, realize their life aspirations and become valued members of welcoming communities.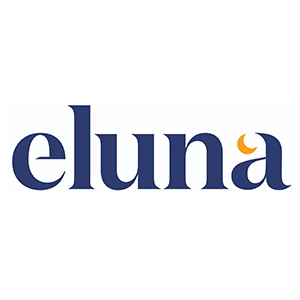 NACDL's mission is to serve as a leader, alongside diverse coalitions, in identifying and reforming flaws and inequities in the criminal justice system, and redressing systemic racism, and ensuring that its members and others in the criminal defense bar are fully equipped to serve all accused persons at the highest level.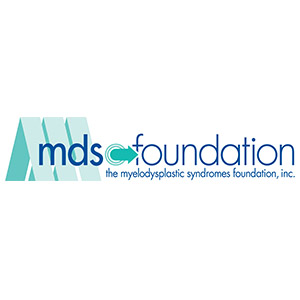 The MDS Foundation is an international nonprofit advocacy organization whose mission is to support and educate patients and healthcare providers with innovative research into the fields of MDS, Acute Myeloid Leukemia (AML), and related myeloid neoplasms in order to accelerate progress leading to the diagnosis, control, and cure of these diseases.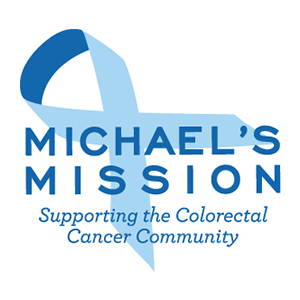 Michael's Mission is focused on improving the quality of life and treatment options for those suffering from colorectal cancer through education, research and patient support.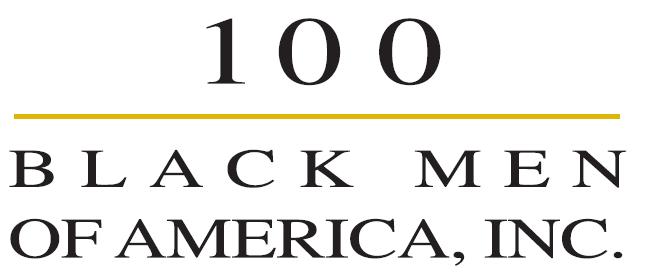 The 100 Black Men of America, Inc. is recognized as the nation's top African American led mentoring organization. Their mission is to improve the quality of life within our communities and enhance educational and economic opportunities for all African Americans. ​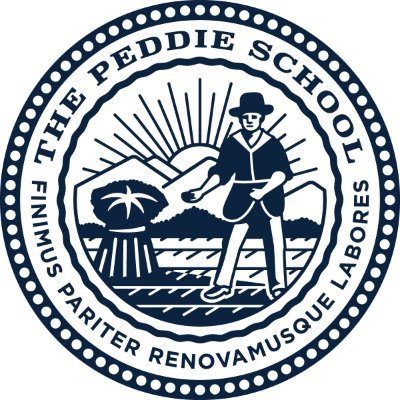 Founded in 1864, The Peddie School is a private, independent, coeducational boarding and day school for grades 9-12 and postgraduate located in Hightstown, N.J. Guided by the confidence of their motto, "We Finish Our Labors to Begin Them Anew," The Peddie School is committed to the intellectual, social and moral growth of each of their students.

The American India Foundation is committed to improving the lives of India's underprivileged, with a special focus on women, children, and youth. AIF does this through high impact interventions in education, health, and livelihoods, because poverty is multidimensional.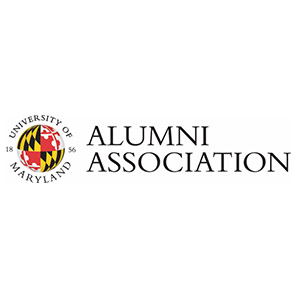 The University of Maryland Alumni Association's mission is to support and promote the university in its pursuits of excellence in teaching, research and public service and to foster a spirit of loyalty, involvement and life-long commitment to the university by its alumni.

Promise Project is dedicated to helping underserved children with learning disabilities (LD) get the support they need to learn.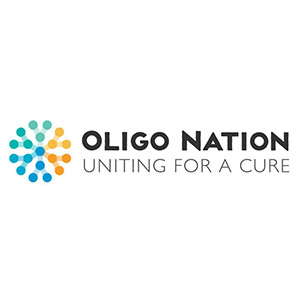 Oligo Nation is driven by the urgent need of their community for new treatments now. There hasn't been a new treatment approved for Oligo in 20 years! They work with and support families that want to overcome this disease by raising money for medical research.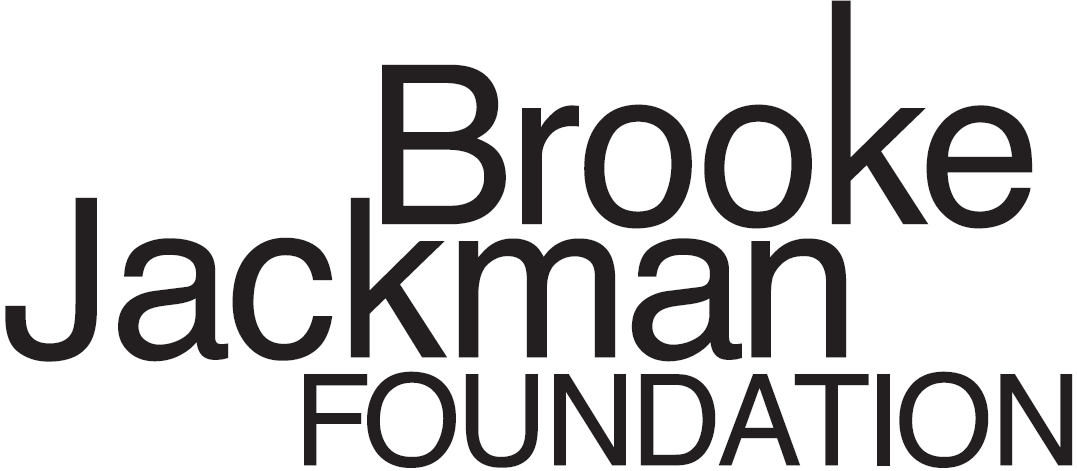 The Brooke Jackman Foundation's vision is that every single child is entitled to a life full of possibilities. The Foundation brings a sense of personal value, joy, and hope to its program participants.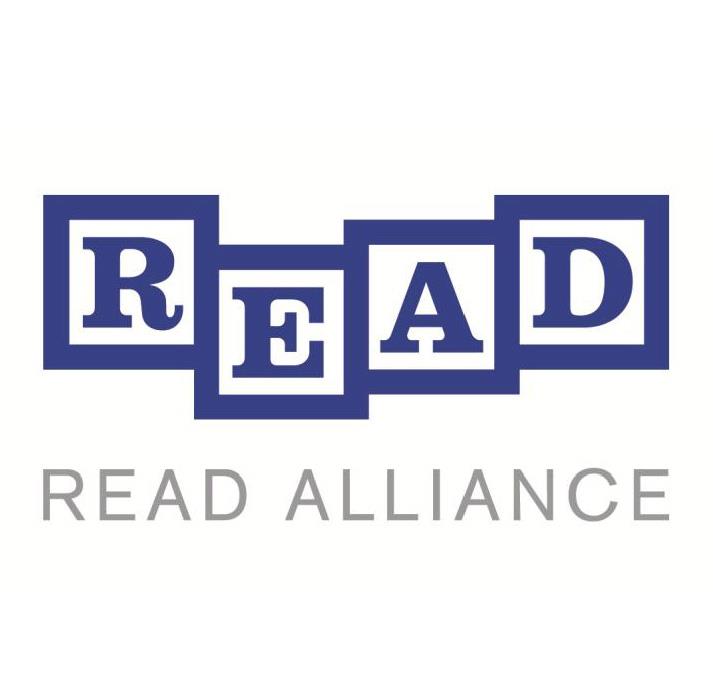 Read Alliance utilizes the power of teen leadership to improve the educational trajectory of underserved, early elementary students through one-to-one tutoring in foundational reading skills by providing students with the building blocks to academic success.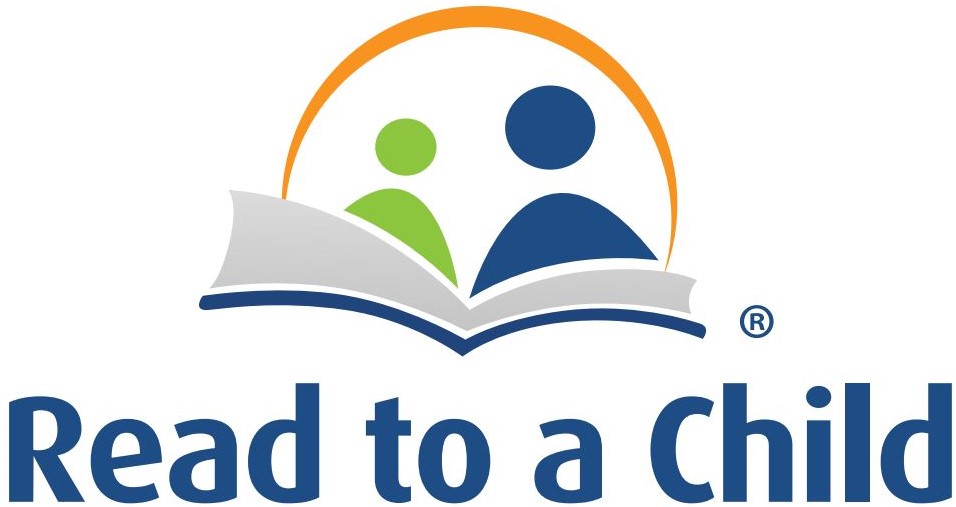 Read to a Child is a national literacy and mentoring nonprofit that fosters a love of reading, improves literacy skills, and empowers underserved children by inspiring adults to read aloud to them regularly.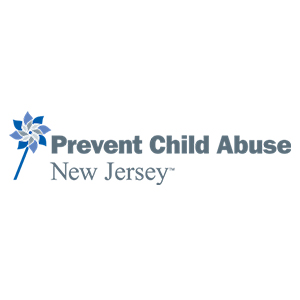 Prevent Child Abuse-New Jersey promotes great childhoods, positive parenting and healthy child development.  Founded in 1979, all their efforts throughout the state are dedicated to preventing child abuse and neglect in all forms for all New Jersey children.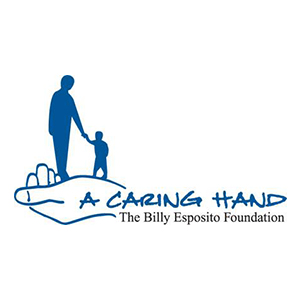 The mission of A Caring Hand is to meet bereaved children and families wherever they are in their grief and fulfill their needs in a caring and knowledgeable environment through services to help them with their emotional journey through a comprehensive program of counseling, support, research, consultation, and crisis response.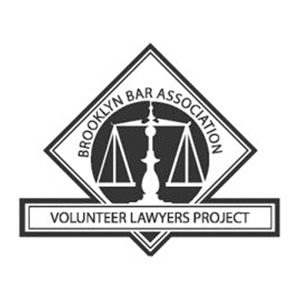 The Brooklyn Volunteer Lawyers Project is committed to ensuring that the legal system is accessible to those who, because of special needs or the overwhelming burdens of poverty, would not otherwise have their rights protected or their voices heard.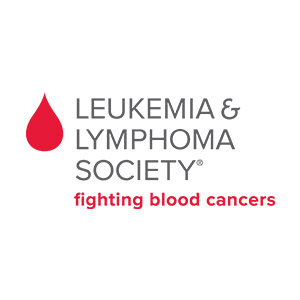 The Leukemia & Lymphoma Society's mission is to cure leukemia, lymphoma, Hodgkin's disease and myeloma, and improve the quality of life of patients and their families.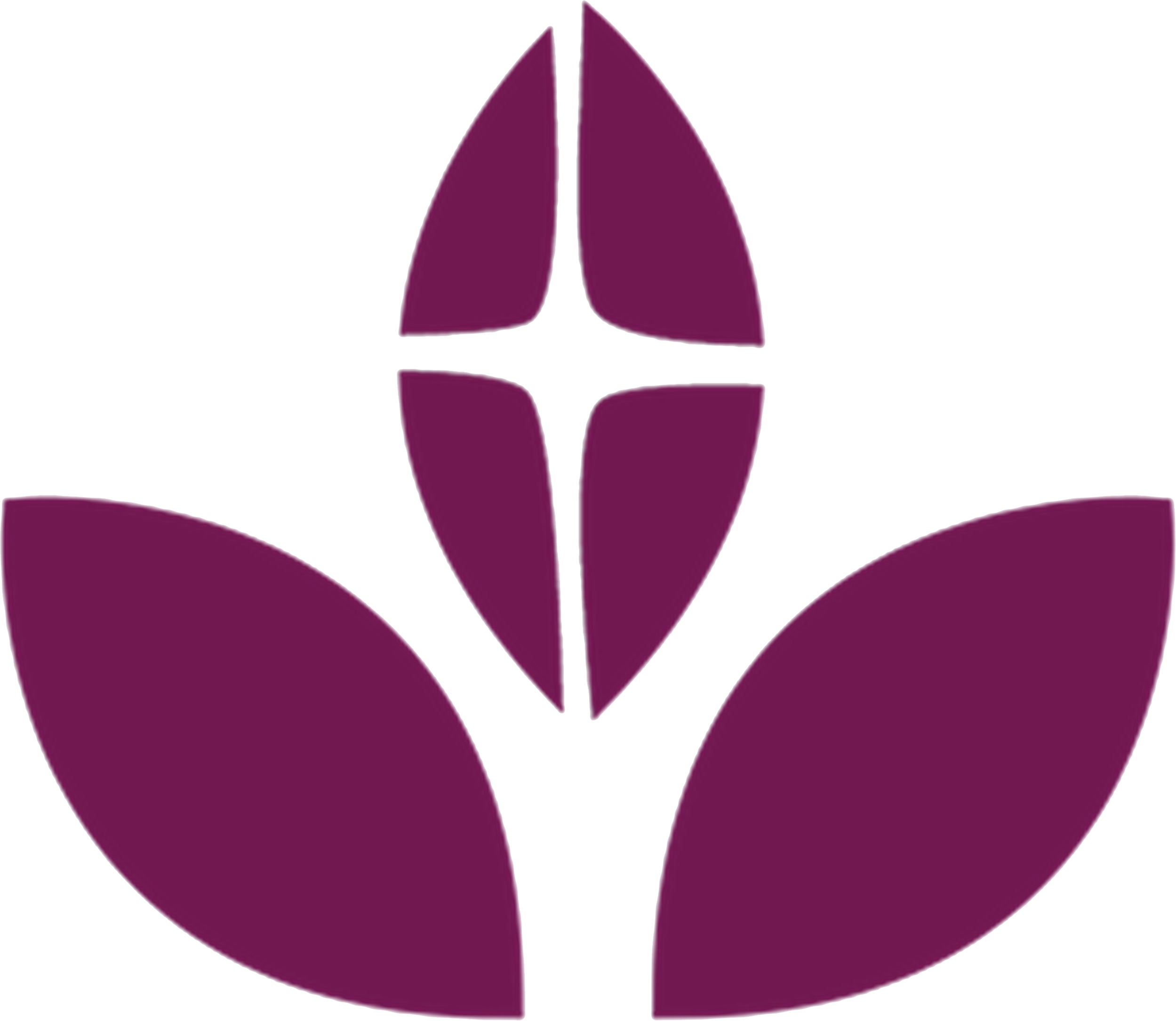 Episcopal Charities was founded in 1996 to bring transparency and professionalism to charitable giving by the Diocese of New York. They provide critical funding, operational support and volunteers to strengthen nearly 100 local programs working to transform the lives of more than 1 million people in need each year.

The Children's Brain Tumor Foundation (CBTF) is dedicated to improving the treatment, quality of life and the long-term outlook for children and families affected by a brain or spinal cord tumor. They support families from the day of diagnosis and throughout the brain tumor journey.

The Aplastic Anemia & MDS International Foundation is the world's leading nonprofit health organization dedicated to supporting patients and families living with aplastic anemia, myelodysplastic syndrome (MDS), paroxysmal nocturnal hemoglobinuria (PNH), and related bone marrow failure diseases.

LE&RN seeks to accelerate the prevention, treatment and cure of lymphatic diseases and lymphedema while bringing patients and medical professionals together to address the unmet needs surrounding these diseases.

The City College of New York (established as 'The Free Academy' in 1847) is the founding institution of the City University of New York and home to eight schools and divisions, each dedicated to the advancement of research and knowledge.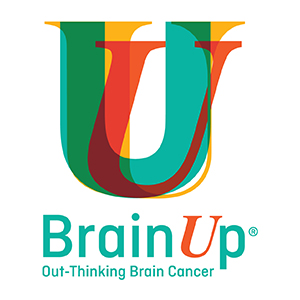 BrainUp is dedicated to bringing awareness to brain cancer while reassuring patients and family that they are not alone, and activating community engagement through fundraising events. They want to see new therapy treatments, increase life expectancy, and make brain cancer a chronic disease that can be monitored with quality of life and, one day, find a total cure.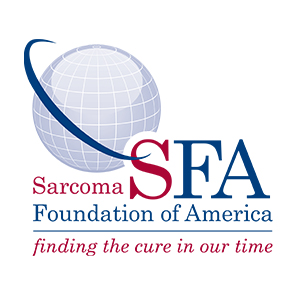 The Sarcoma Foundation of America's mission is to advocate for increased research to find new and better therapies with which to treat patients with Sarcoma. The organization raises money to privately fund grants for Sarcoma researchers and conducts education and advocacy efforts on behalf of Sarcoma patients.
Look Good Feel Better Foundation is a non-medical, brand-neutral public service program that teaches beauty techniques to people with cancer to help them manage the appearance-related side effects of cancer treatment and find some normalcy in a life that is by no means normal.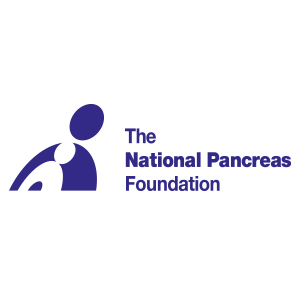 The National Pancreas Foundation's mission is to support the research of diseases of the pancreas and to provide information and humanitarian services to those people who are suffering from such illnesses.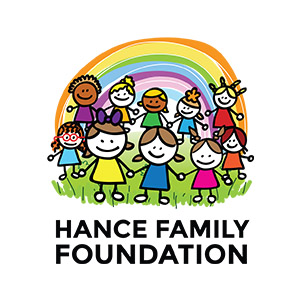 The Hance Family Foundation honors the lives of three beautiful sisters by ensuring happy, healthy and safe children through innovative self-esteem education programming and the support of children in need.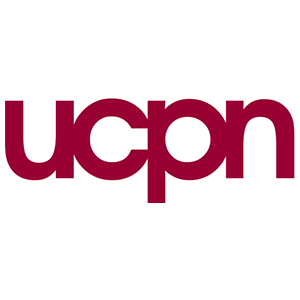 The Cerebral Palsy Association of Nassau County is a not-for-profit health agency serving over 1800 children and adults with cerebral palsy, developmental and other disabilities.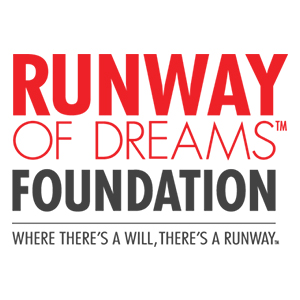 Runway of Dreams Foundation is a nonprofit organization working with the fashion industry to adapt mainstream clothing for the differently-abled community. Partnering with top brands and retailers, Runway of Dreams works to integrate wearable technology and design modifications into clothing, making it adaptive and wearable for all.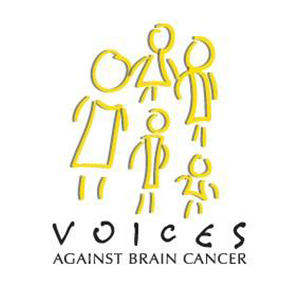 Voices Against Brain Cancer's mission is to find a cure for brain cancer and brain tumors by advancing scientific research, increasing awareness, creating a brain cancer and tumor community, and supporting patients, their families and caregivers afflicted with this devastating disease. Voices Against Brain Cancer is the personal brainchild of a family, and a father who lost their son to brain cancer.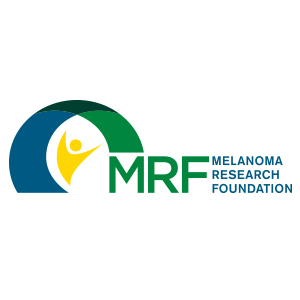 The Melanoma Research Foundation's mission is to support medical research for finding effective treatments and eventually a cure for melanoma; to educate patients and physicians about the prevention, diagnosis and treatment of melanoma; to act as an advocate for the melanoma community to raise awareness of this disease and the need for a cure.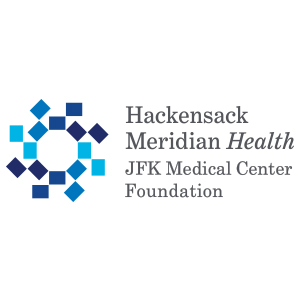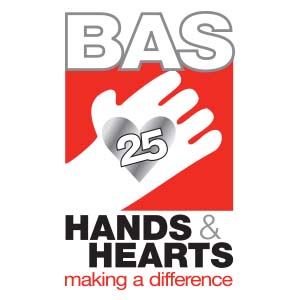 Bronx AIDS Services is a nonprofit community-based organization that provides counseling, medical and health care services, legal and case management support services, and mobile testing services, to more than 7,000 people with HIV/AIDS. The organization also works to offer educational prevention and support programs for adolescents and adults.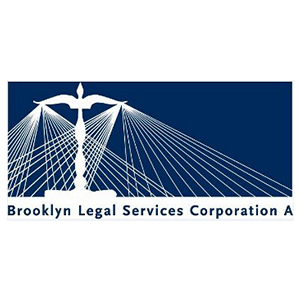 Brooklyn Legal Services Corporation A's mission is to advance social and economic justice and community empowerment through innovative, collaborative, neighborhood-based legal representation and advocacy.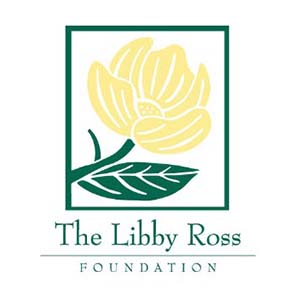 The Libby Ross Foundation's mission is to make a significant difference in the lives of women afflicted with breast cancer through unique support programs. Through these initiatives the Foundation fosters a community of fighters, survivors and supporters.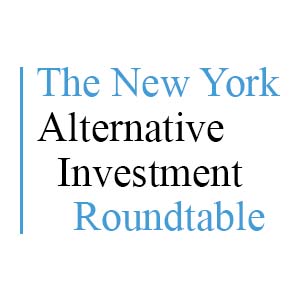 The New York Alternative Investment Roundtable is a nonprofit organization committed to promoting education and best practices in the hedge fund industry. Membership is comprised of industry professionals who meet regularly to share insights and connect with like-minded colleagues.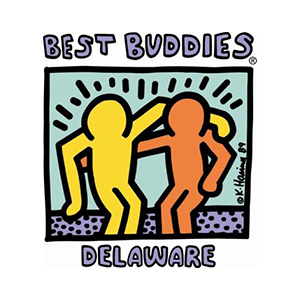 Best Buddies is the world's largest organization dedicated to ending the social, physical and economic isolation of people with intellectual and developmental disabilities (IDD). Their programs empower people with IDD by helping them form meaningful friendships, secure successful jobs, live independently, improve self-advocacy and communication skills, and feel valued by society.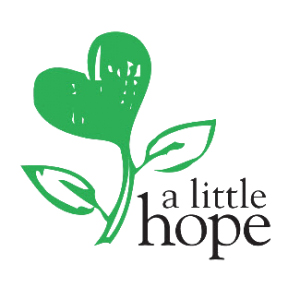 A Little Hope's mission is to help provide bereavement support services and grief counseling for children, teens and young adults who have experienced the loss of a parent, sibling, or a loved one, regardless of the circumstances of the death.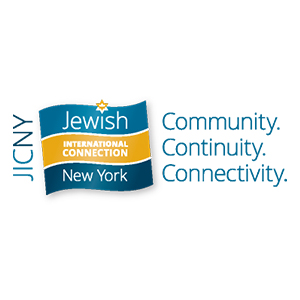 Jewish International Connection's mission is to provide a Jewish home away from home in NY and in Israel. As a gateway into the Jewish experience and the first point of contact for individuals relocating, JIC provides the resources and opportunities they need to secure a 'soft' landing.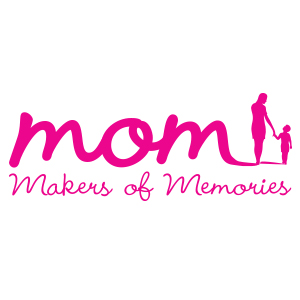 The Makers of Memories Foundation was established in 2007 to bring positive, transformational change to children who experience or witness domestic violence. The organization has since been renamed to the Childhood Domestic Violence Association.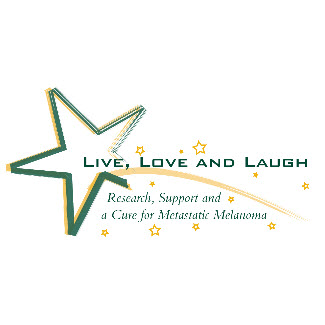 Live Love and Laugh Foundation was created in 2004 to fund research for a cure to metastatic melanoma.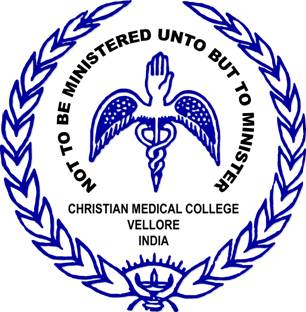 The primary concern of the Christian Medical College, Vellore is to develop through education and training, compassionate, professionally excellent, ethically sound individuals who will go out as servant-leaders of health teams and healing communities.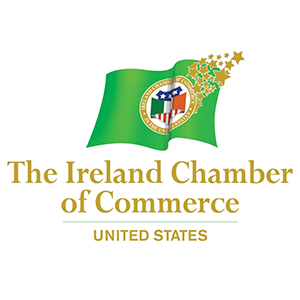 The Ireland Chamber of Commerce has promoted Trans-Atlantic business development, trade missions, educational initiatives and philanthropy from the United States to Ireland for over 30 years while also improving relations and connecting companies around the world.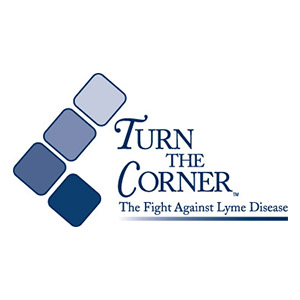 Turn the Corner Foundation is dedicated to the support of research, education, awareness and innovative treatments for Lyme disease and other tick-borne diseases.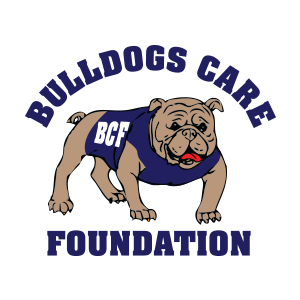 The Bulldogs Care Foundation was founded in memory of four Yale University Bulldogs and seeks to support disadvantaged youth as they pursue personal development through programs in athletics, education and mentoring.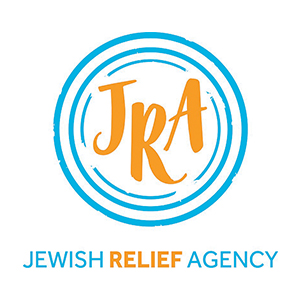 Jewish Relief Agency serves over 6,000 diverse low-income individuals across Greater Philadelphia by relieving hunger, improving lives, and strengthening their community.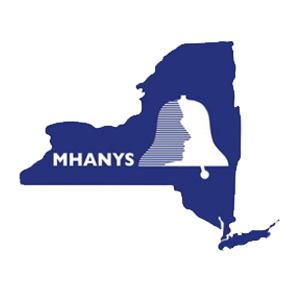 Mental Health Association in New York State is a not-for-profit organization that works to end the stigma against mental illness and promotes mental health wellness in New York State. MHANYS achieves this through training, education, advocacy and policy, community-based partnership programming, and by connecting individuals and families to help.
Spirituality for Kids is an independent educational nonprofit organization serving children, parents, and professionals around the world. SFK's proven spiritual social-emotional programs are designed to benefit all children by teaching them viable ways to tap into their inner strengths and see their true potential despite the hardships and stressful situations in their lives.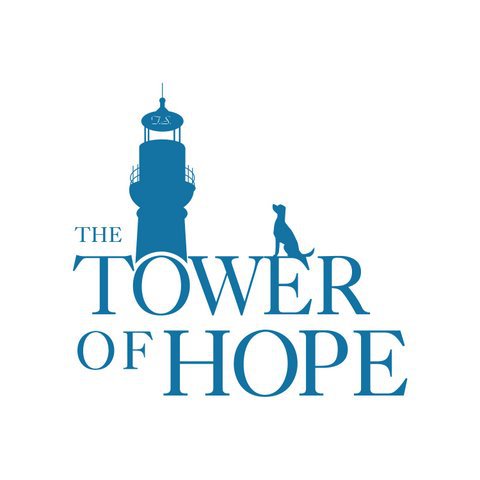 Founded as a tribute to the memory of Tom Sinton who was murdered in the 9/11 terrorist attack, Tower of Hope's mission is to empower people who are living with a disability or a chronic illness to live more independently by providing them with specially trained service dogs.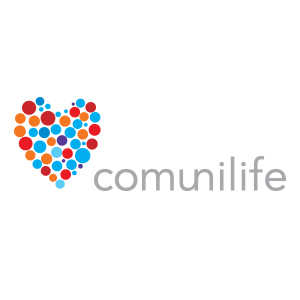 Communilife provides 1,992 units of  affordable and supported transitional and permanent housing for homeless adults struggling with HIV/AIDS, serious mental and behavioral health issues, and other chronic medical conditions.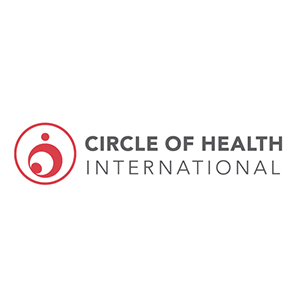 Circle of Health International is an international humanitarian organization providing reproductive, maternal, and newborn health care in crisis settings around the world.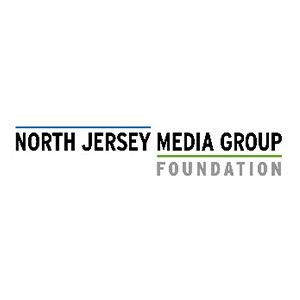 North Jersey Media Group Foundation is committed to providing charitable funding and services in order to make a significant difference in the lives of their North Jersey neighbors.