"We were thrilled to partner with Powered by Professionals to produce a very successful in-person Gala as well as a joint virtual hybrid component this year. PBP's skills at both fundraising (working and managing the relationships with the Dinner Chairs) and event-day execution (keeping all on track and organized) were a big relief to us and allowed us to focus on other key elements within our organization. Thanks for a job well done!"
- Lisa Lanzkowsky, CPA, American Institute of Chemical Engineers, Chief Development Officer

"We began our relationship with Powered by Professionals at a fortuitous time; we had just begun planning our 10th Anniversary celebration, we welcomed a new Executive Director, and we were looking to ramp up our staff. Our hope to hold an in-person anniversary celebration was ultimately thwarted by the pandemic, but PBP proactively planned both in-person and virtual events, and course corrected late in the game. PBP's organizational prowess helped by tracking all pledges, organizing and setting up a robust silent auction, and managing the virtual program buildout while ultimately supporting the largest fundraiser we have ever had. We look forward to continuing our partnership with PBP in 2022."
- Tony Hillery, Harlem Grown, Founder & CEO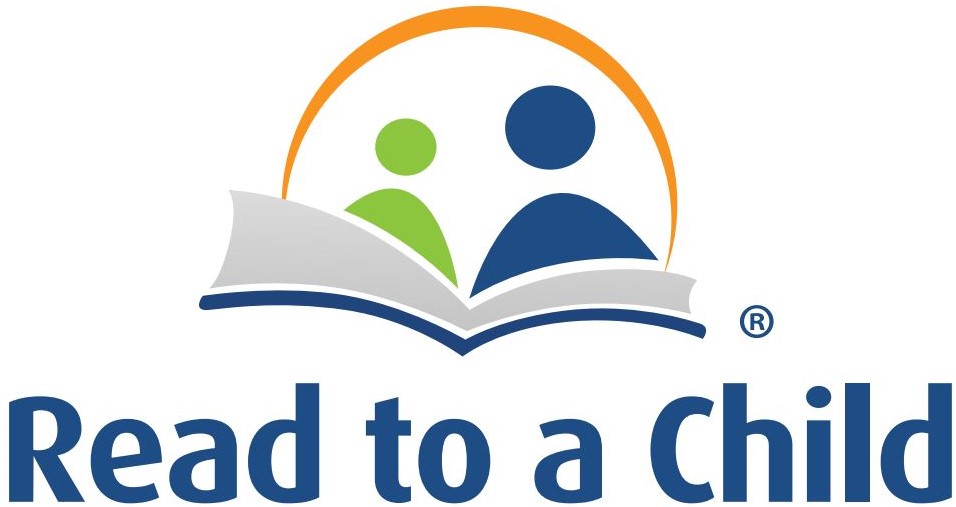 "Switching to a virtual event having never done anything but in person was a daunting task for us. We are so happy to have teamed with Powered by Professionals for our first ever virtual fundraising event. The team at PBP gave us so much confidence in our ability to make the event great, despite being physically apart from our guests. The team supported us through all parts of the planning process, including the silent auction set up, and developing a run-of-show that moved between pre-recorded elements and live emcee portions. They were a great help with polishing and editing scripts, and incorporating live touches to produce a compelling, engaging program that enabled our supporters to feel like they were part of our community, even though they were watching virtually. We absolutely could not have done it without them, and we were ultimately so proud of the event that we were able to host for our supporters. Most importantly, the event was a huge fundraising success for our organization."
- Kristen Baxter, Read to a Child, Boston Director, Development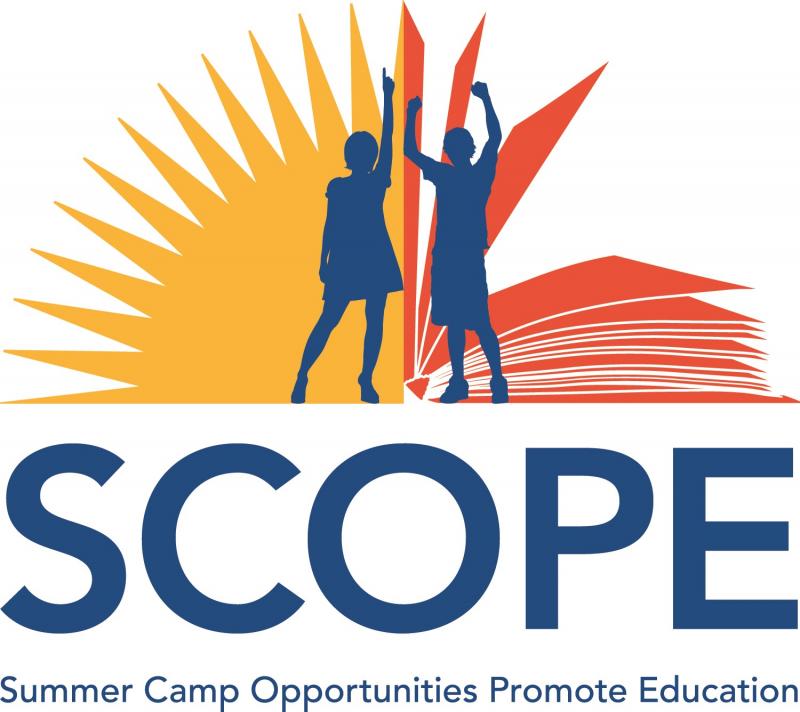 "Partnering with the Powered by Professionals team during the most challenging fundraising year was one of the best decisions we made for our organization and event transition. From the first point of contact through our post event debrief, the PBP team was communicative, clear, organized, professional and fun to work with. The support from the PBP team to take our vision and bring it to life virtually was amazing. The success of our first virtual event experience was made possible because of the efforts of the PBP team. We look forward to working together in the future to create hybrid events and re-emerge into the in-person event space through their professional guidance and prospective."
- Molly Hott Gallagher, SCOPE, Executive Director
"The team at Powered by Professionals was amazing to work with. They did a beautiful job with project management, creation of meaningful, pre-recorded videos and live production for our virtual gala. They reduced our stress level and we knew they were truly invested in our success. We will definitely look toward working with them again. If you've got a virtual event in your future, give them a call!"
-Sara Goldberg, National Down Syndrome Society, Senior Director of Development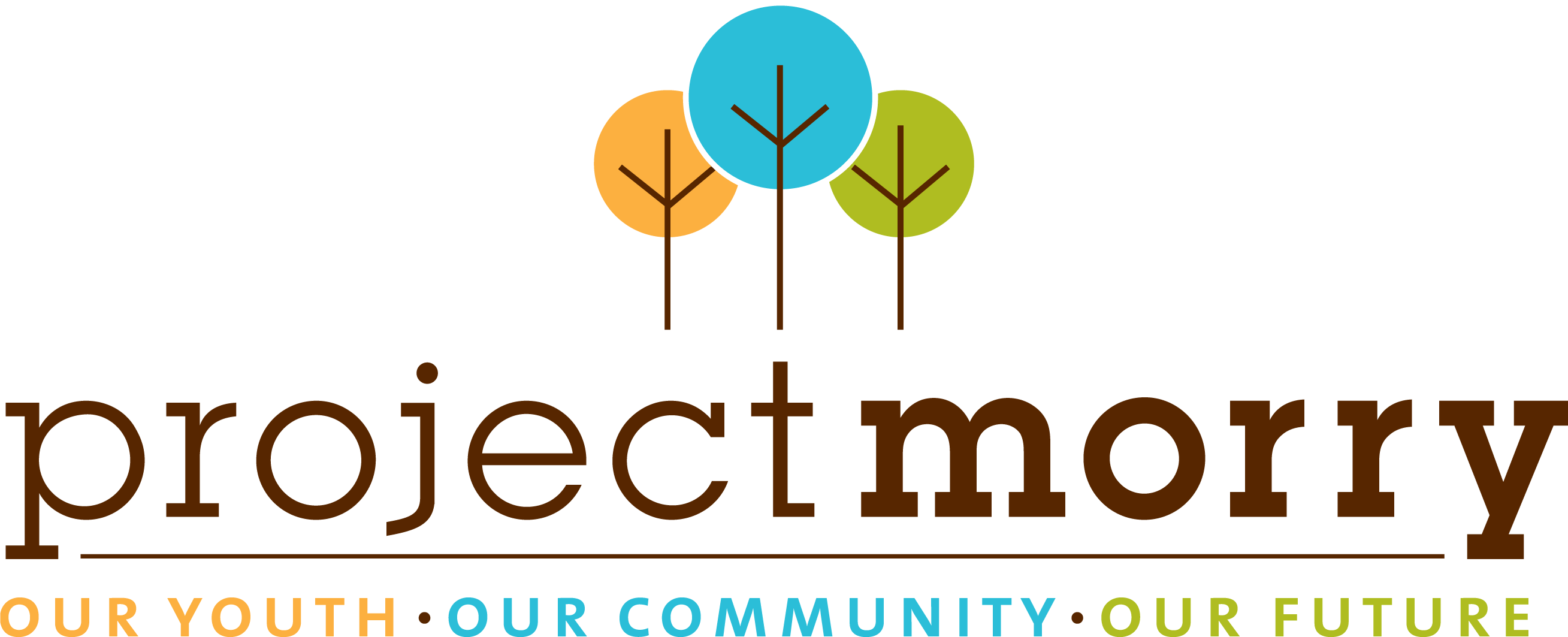 "The Powered By Professionals team was the reason our benefit was a success. From the very first phone call, we felt taken care of, that they really were listening and that they were a part of us, not just running alongside of us. They were patient, thoughtful and so very knowledgeable. They connected us to the right platform, the right experts and the right information. The night of our event they continued that steady hand: answering questions from our guests, making the impossible - possible and producing a "show" that we are very proud of. Thanks to the entire team for believing in us!"
-Dawn Ewing, Project Morry, Executive Director

"In these unprecedented times our organization realized that we had to turn the annual gala into a virtual event, however there was concern that the traditional guests would not be able to adapt to this change. PBP did an incredible job with providing reassurance from day one and assisted every step of the way. They researched and recommended vendors and technology solutions specific to our needs and focus. The PBP staff was extremely organized, adapted to the various challenges that arose, and presented clear instructions for our guests on how to navigate and participate in the event. Partnering with PBP enabled the staff and committee members to focus on program content and raising money. We are very pleased with the results in terms of the quality of the program and financial success of the event, especially under these challenging circumstances."
- Lisa Wayne, NFCJ, President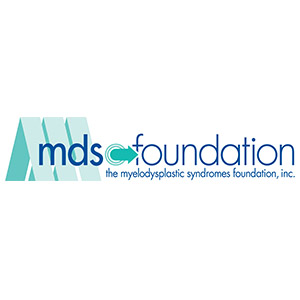 "During these unsettling times, Powered by Professionals is guiding our foundation in how best to leverage technology and plan our first global virtual campaign utilizing a peer-to-peer fundraising platform that will culminate in a livestream event. PBP is honing our social media and fundraising efforts to pivot to the virtual event space as we continue to raise funds for our critical research and patient care initiatives."
- Tracey Iraca, MDS Foundation, Executive Director

"Powered by Professionals has the ability to maneuver where and when we need them to: whether that be creating a roadmap for turning a live event to a virtual one or identifying creative ways to engage our audience like smaller scale digital events. We consider PBP a valued, creative and strategic partner."
- Nancy J. Logan, Look Good Feel Better Foundation,  Director of Corporate
Partnerships & Philanthropy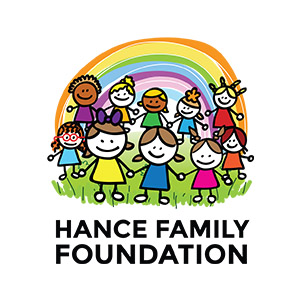 "Powered by Professionals spent a great deal of time really getting to know our organization. They taught us that effective fundraising is more than the event details; it is about building sustainable relationships. I've learned how to share our foundation's work more effectively and strategically with supporters by working with PBP. Their expert guidance resulted in enhanced skills for our foundation that remain after the event was executed."
- Kate Tuffy, Hance Family Foundation, Executive Board Member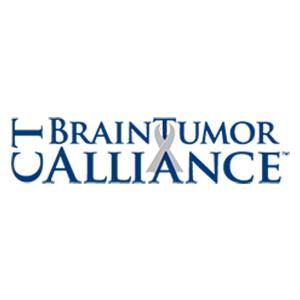 "Since joining forces with PBP in 2018, Darren Port and his team have helped us double the revenue in each of the past two years at our annual 5K Walk/Run, Path of Hope. Their input and suggestions have been insightful, and we are grateful for their help in elevating the stature of this event. The addition of the Courage Award recipients has been very well received and enabled us to develop new relationships with the brain tumor community. In addition, we are grateful that we now have a way to show our appreciation for the doctors, researchers and nurses that we have selected to honor at the events. Thank you PBP!"
- Chris Cusano, Connecticut Brain Tumor Alliance, Executive Director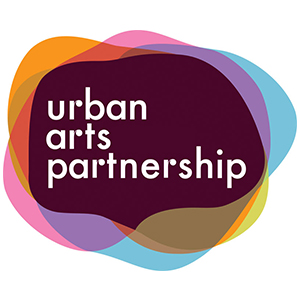 "My organization hired Powered By Professionals to help us bring four new professionals onto our Board of Directors. A month after their contract started, COVID hit. PBP offered us an additional month of service outside of the terms of the contract to ensure that we were able to meet our goals despite the pandemic. PBP responded to our feedback throughout the process by investing time in solving problems, being responsive to new ideas and getting results through their sheer volume of work and targeted outreach. The partnership was a very successful one and brought an incredible network of powerful leaders toward our mission."
- Genevieve King, Urban Arts Partnership, Director of Philanthropy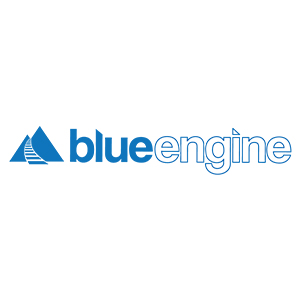 "PBP's strategic counseling and negotiating skills, which led to lower events costs, were major assets to our organization and event. Their ability to identify potential donors who we could connect with made a huge impact when working towards our fundraising goals. The event production was flawless and our guests were truly inspired by the honorees and speakers. It was our best event to date, and we credit our partnership with PBP as a critical factor in the event's success."
- Anne Eidelman, Blue Engine, CEO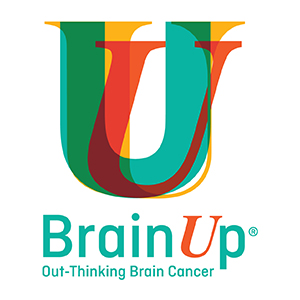 "PBP took a grieving family's experience and passion for a cause and assembled an infrastructure for a brand-new charitable organization. Hiring Powered by Professionals enabled us to launch a nonprofit that continues to make an impact in the community, while allowing us to focus on honoring our daughter's memory."
- Dan & Meg Kresach, BrainUp, Founders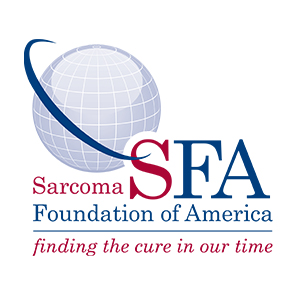 "We were so impressed with your professionalism, attention to detail and commitment to the Sarcoma Foundation of America. We had very high expectations for the event, and you surpassed them all!"
-Bert Thomas, CEO, Sarcoma Foundation of America
"Powered by Professionals' expertise has helped the Sarcoma Foundation of America turn our annual gala into a 1.2 million dollar event, an increase of close to 100% over the past four years. We have exceeded our fundraising goal in every year working with them, our donor base continues to grow and our organization's presence in New York is more prominent than ever before."
- Matthew Alsante, Executive Director, Sarcoma Foundation of America
"Bravo to the entire committee for a wonderful night. I got terrific feedback from my guests. Some said it was the best fundraising event they had ever attended. Congratulations to all!"
- Candace Sue, Sarcoma Foundation of America, Board Member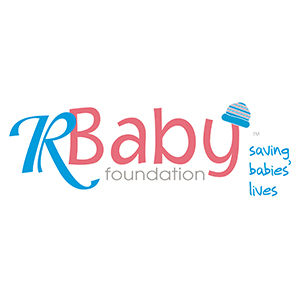 "PBP's team was instrumental in the production and organization of our benefit concert. The creativity and professionalism they brought to the event enabled us to focus on our fundraising goals."
- Phyllis Rabinowitz, Founder, R Baby Foundation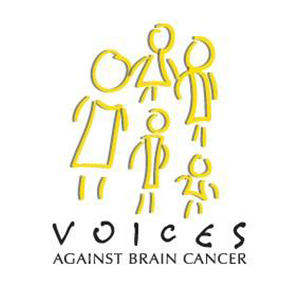 "Powered by Professionals has prepared me and my family for all of the ups and downs of running a charitable organization with their clear and concise operating plan. They have instilled a winning formula that ultimately made our vision of creating a charity a reality and has allowed us to carry on the legacy of my brother Gary, who lost his life to brain cancer at 24 years old."
- Eric Lichtenstein, Co-Founder, Voices Against Brain Cancer
"Powered by Professionals made us look good. We had some good ideas, but PBP was the engine that got us to actualize these ideas. Ideas, even good ideas, are a dime a dozen; it's the execution that's tough. PBP put imposed structure, discipline and organization on us. If not for that, we would still be batting around ideas instead of being able to donate a quarter million to brain cancer research."
- Sharon Seidler, Board Member, Voices Against Brain Cancer

"I just want to thank all of you for the outstanding work that you did in making the Comunilife Breakfast a success yesterday. Many of the guests as well as members of the Comunilife Corporate Advisory Council and Board of Directors praised the execution of the event. I appreciated your hard work and especially the expertise that you have in doing events, such as ours."
- Dr. Rosa M. Gil, President & CEO, Comunilife, Inc.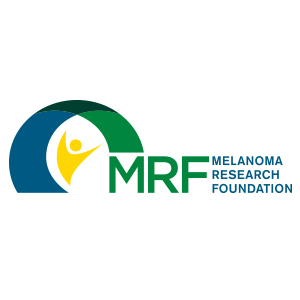 "The relationships Powered by Professionals has helped us cultivate over the years - with major donors, doctors and patients - have had a profound impact on the continued success of our annual gala in New York and on the overall growth of our organization."
- Tim Turnham, Executive Director, Melanoma Research Foundation
"Thank you for a hugely successful event last night. Wow! What a transformation from last year! We are thrilled with the result and are so excited to begin discussions about next year. All of our guests were raving about the evening and were ready to sign-up for next year. Amazing job getting to $100,000 during the Fund-A-Grant so quickly. We cannot thank you enough for the great work!"
- Anna Rembold & Jen Stephan, Melanoma Research Foundation, San Francisco Gala Committee Members
"Sue and I have received tons of e-mails and phone calls stating what an outstanding event the Gala was. The food, the venue, everything was above our expectations - Darren, thank you for a job well done. Ultimately, the event spoke for itself and everyone had a great time for a now established event and a great cause."
- Michael Lescure, Melanoma Research Foundation, 2011 Vision of Hope Honoree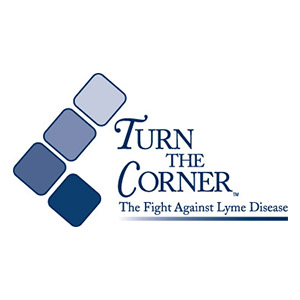 "PBP's knowledge of database management tools and CRM solutions have proven to be priceless time and time again, leaving us with more time to focus on our mission."
- Staci Grodin, Vice Chair, Turn the Corner Foundation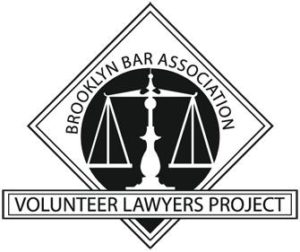 "In less than two years, PBP was able to implement their fundraising process and increase our bottom line by 200%."
- Lynn Judell , BVLP, Board Member