During Covid, I had the unique experience of learning how to operate when the world was shut down, before ever learning how to operate when the world was opened up. In 2020 I was in my Junior year of college. Having just changed my major to "Entertainment Management" from a previously undeclared one, I was thrilled to start looking into the world of entertainment, specifically, events. Then we know how this story ends. Immediately after the declaration, Covid outbreaks and classes, schools, events, and the world shut down.
As someone who had just started learning about the work field, experience was crucial and during the pandemic, severely limited. The first opportunity I had to learn about events was through a service-learning elective at my school. One of my jobs was to help orchestrate a community virtual movie night. This required research into technology I wasn't familiar with and learning how to make an experience magical, while also not being in contact with anyone. We created take-home movie-night baskets that included cookie decorating sets, popcorn, and movie tickets. And guests could pick them up safely. We worked and researched to find a streaming platform that would support families watching the movie from the safety and comfort of their own homes, and set up a discussion stream so people could interact like they would in person. The night was a success!
This was my intro to the world of events. I had to learn to think creatively and innovatively in a system where there wasn't much precedent. However, the real transition came afterward, when the world began to reopen.
Virtual events have their own level of details and considerations, but so do in-person events. Suddenly there was more decoration involved than just PowerPoint slides and more music required than a Spotify playlist. I now had to think of signage, parking, seating, and food, while also still taking Covid precautions when necessary. I learned all this the hard way in my final year of school, where we as a final class project planned the entertainment alumni awards and fundraiser. My whole class went from learning events from their homes to being thrown into venue shopping and calling caterers. It was the second in-person auction since Covid. We included a virtual auction option as well for those still not comfortable attending in person. Again, the night was a success!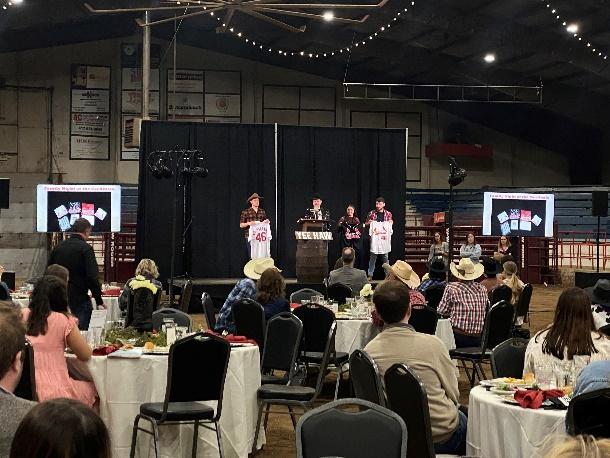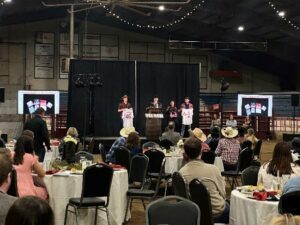 I like to reminisce and compare the two different mindsets with each other. The movie night's main focus was safety and keeping everyone apart, while the alumni awards fundraiser was an attempt to get as many people together as we could. The common thread between these two events was creating a worthwhile fun experience that allows you to enjoy your evening immersed in an experience whether from your couch surrounded by family or an arena surrounded by fellow and past classmates.
I now work as an intern at Powered by Professionals where I am able to apply what I've learned from both experiences while also learning new skills as well. Having the experience of learning how to do virtual events before in-person gave me a unique perspective of trying to think innovatively and search for new solutions for how to make an event a positive experience regardless of circumstance or location. I'm grateful for the knowledge I have now of both in-person and virtual events and am excited to continue learning and growing!